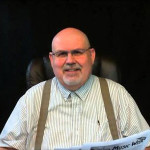 Ever wonder about the total number of radio stations that are being regulated by our friends over at the FCC? Well wonder no more! The latest quarterly FCC report shows an increase in the total number of licensed stations in the USA to 15,358! This represents an increase of 162 stations over the 2012 numbers. Radio is growing!
At MusicToRadio we get to service music to about 20% of that total number. The use of Christian/Gospel Music in programming is probably less than that since our total station roster of just over 3300 stations also includes about 400-600 stations that are not included in this FCC number. Stations like Internet Radio and other countries and syndicated shows would not be in that FCC head count. That still leaves us with over 2500 terrestrial AM and FM stations that use some form of Christian/Gospel music programming in their format. So about 0.16278161% or rounded off to about (16%). (Sorry. Just can't get away from the accounting background.)
The numbers for us move around almost weekly with some stations dropping the Christian/Gospel music format and at the same time others changing to the Christian/Gospel music format. At the end of the day it seems to be a wash. While services like MusicToRadio has solved the issue of stations having access to music for programming some formats still struggle with it ( as evidenced by several recent emails from broadcasters seeking other genres along with comments like ("I wish I could find a music source like MusicToRadio for XYZ music.")
Even with the advent of things like satellite and internet radio just looking at the number of stations regulated by the FCC shows clearly that any discussion on the imminent death of terrestrial radio is highly premature. Maybe even downright misleading. Terrestrial radio is still growing and remains a strong viable media contender in spite of the recent surge in the growth of online stations and other media outlets.
While AM still faces many challenges and did suffer the loss of about a dozen stations from the 2012 numbers, we saw a huge surge in Educational (which includes religious non-commercial programming) of over 150 new stations added during 2013.
From The Official FCC Report:
Dated January 8, 2014
BROADCAST STATION TOTALS AS OF DECEMBER 31, 2013
The Commission has announced the following totals for broadcast stations licensed as of
December 31, 2013:
AM STATIONS 4727
FM COMMERCIAL 6612
FM EDUCATIONAL 4019
TOTAL 15,358
Charles Brady
Radio Music Group
PO Box 1399
Asheboro, NC 27204-1399
http://www.RadioMusicGroup.Com