Upload your music files and picture files using our special upload link.  MP3@320K or WAV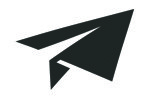 Please use this link to upload your music files and any pictures or album covers:
https://spaces.hightail.com/uplink/RAA
*Please note that we need your MP3 ripped directly from your cd at 320K. (Or use the studio master WAV file)
PLEASE DO NOT JUST TAKE A 128K FILE AND COVERT THAT TO 320K. Our users will not be happy and you may miss a lot of potential airplay!
You can successfully take a 320K and go down but you cannot take a lower file size and go up without a substantial loss in quality. If you cannot rip your song file directly from the CD at 320K just mail us a copy of the disk and we will do it for you! No extra charge.
Mail to:
Merry Christmas Corporation
Atten: Radio Music Group
4627 Fuller Mill Rd N
Thomasville, NC 27360